March 22, 2019
Sweet Tea Culture | Plantation Iced Tea | Hawaiian Sweet Tea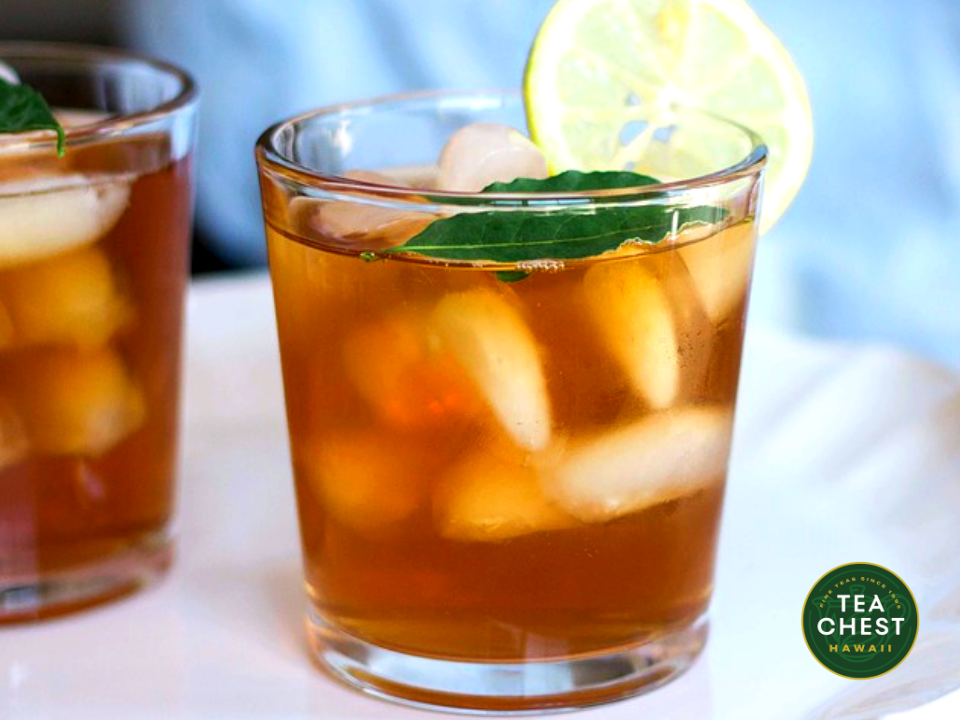 Picture this: you're in Hawaii and the tropical sun is getting a little toasty. You've spent the day at the beach and more than anything you want an ice-cold drink.
For Island residents, the drink of choice would be a tall, cold glass of Plantation Iced Tea.
It's important to acknowledge that the term "plantation iced tea" did not derive from the cotton and tobacco plantations of the American South where Sweet Tea is iconic. Plantation Iced Tea is aptly named because the sugar and pineapple juice that gave iced tea a delicious tropical twist came from the plantations that were a part of Hawaii's history from the 1850's to as recently as 2016 when the last sugar plantation in the state closed on Maui.
For those who may not have heard of Plantation Iced Tea, it's never too late to experience something so ono.
Plantation Iced Tea is tea mixed with a generous splash of pineapple juice and cane sugar similar to an Arnold Palmer. Legend has it Plantation Iced Tea was invented at famed Oʻahu Country Club, one of the oldest private golf courses west of the Rockies. For the record, OCC's Plantation Iced Tea is pretty darn good and the recipe is kept under lock and key!
Plantation Iced Tea Recipe by TeaChest.com
This recipe is easy and fool proof.
Step 1
Brew one gallon of tea using one of our Tropical Iced Teas from TeaChest.com. Our fave is Passionfruit to layer more flavor into the drink. Heat 1 gallon of water to 195° F. Steep one bag of Tropical Iced Tea for 5 minutes. Remove bag and chill before assembling the drink.
Step 2
Make simple syrup using equal parts of sugar and water. Use a liquid measuring cup. For example, if you measure 16 oz. of water to boil, measure 16 oz. of cane sugar. Make sure to dry the cup before pouring in the sugar! Bring water to a boil then add sugar. Let dissolve until clear. Remove from heat and let cool.
Step 3
Combine 3 parts pineapple juice to 1 part simple syrup. We like the canned pineapple juice by Dole. It's easy to find, affordable and is reminiscent of the aroma around the Dole Cannery in Honolulu when it was in operation.
Step 4
Add 1 part plantation juice mixture to 3 parts iced tea. If you like it sweeter, try 1 part juice to 2 parts iced tea. You are in complete control.
Step 5
Garnish with sprigs of mint and fresh pineapple. Some rum and tiny cocktail umbrella optional.
Iced tea is delicious, thirst quenching and healthy-good. A cold, tropical Plantation Iced Tea made with fresh-brewed iced tea and pineapple juice is the perfect drink for summer. Learn more about tea at TeaChest.com.